Useful Resources
We have hand-picked a selection of reliable quotation books and websites.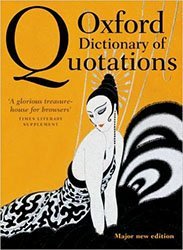 The Oxford Dictionary of Quotations is one of the most authoritative dictionaries of quotations. It was first published by the Oxford University Press in 1941. The latest edition (2014) was edited by Elizabeth Knowles, and it contains over 20,000 sourced quotations.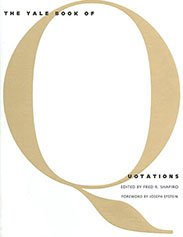 Edited by Fred Shapiro, and published by Yale University Press in 2006, The Yale Book of Quotations contains more than 12,000 quotes. It focuses on modern and American works, including quotations by Dr. Seuss, Donald Rumsfeld, and many other notable contemporary authors.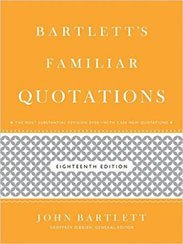 Bartlett's Familiar Quotations is a very respected reference work and, without a doubt, the most complete compilation of quotations of all times. First issued in 1855 by the American writer John Bartlett, it is currently in its eighteenth edition, published in 2012.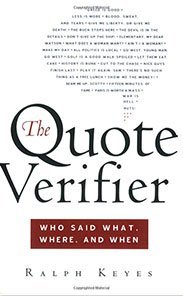 This book is certainly a must have for all quotation lovers. Ralph Keyes's The Quote Verifier tracks down spurious quotes and traces them back to their original authors. It is a great resource for determining the accuracy of dubious quotations.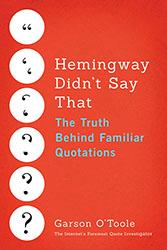 Containing an enormous amount of original research, this delightful compendium by Garson O'Toole (Gregory F. Sullivan) presents information previously unavailable to readers, writers, and scholars. It also serves as the first careful examination of what causes misquotations and how they spread across the globe.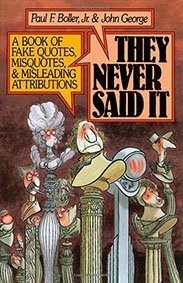 They Never Said It: A Book of Fake Quotes, Misquotes, and Misleading Attributions examines hundreds of misquotations, incorrect attributions, and blatant fabrications, outlining the origins of the quotes and revealing why we should consign them to the historical trashcan.

The Quote Investigator records the investigatory work of Garson O'Toole (an alias for Gregory F. Sullivan) who diligently seeks the truth about quotations.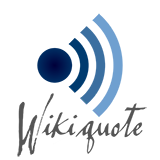 Wikiquote is a free online compendium of sourced quotations from notable people. As it is created by volunteer editors, it might contain errors, but it is still a very valuable resource.
Created by Robert Deis, This Day in Quotes offers an extensive collection of famous quotes linked to each day of the year. Robert is also the creator of quote/counterquote, where he explores the origins and uses of famous quotations.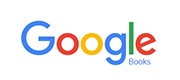 While not being a quotation website per se, it can be useful for determining the source of a quotation by searching it in over 25 million books.
Open Library is an online library catalog where users can read and borrow more than 3 million books. It allows to search keywords inside books as well: openlibrary.org/search/inside
Internet Archive is a digital library that provides free access to a vast amount of materials including videos, music, and millions of books. Most of their digitalized books are offered in a variety of formats (such as PDF and TXT), making it easy to search inside them.